BOSTON'S HOLIDAY FOOD FIGHT
FOR NO KID HUNGRY
THIS EVENT IS SOLD OUT!
THANK YOU FOR SUPPORTING NO KID HUNGRY
---
November 15, 2017
160 Massachusetts Ave
Boston, MA

---
On Wednesday, November 15th, join us at B3 Restaurant to witness guest chefs go head to head in the ultimate holiday showdown!
Admission includes unlimited holiday bites, as well as 2 sponsored drinks!
STAY TUNED FOR UPDATES
---
Tickets $25
This event is 21+. IDs will be checked at the door.
ABOUT B3 RESTAURANT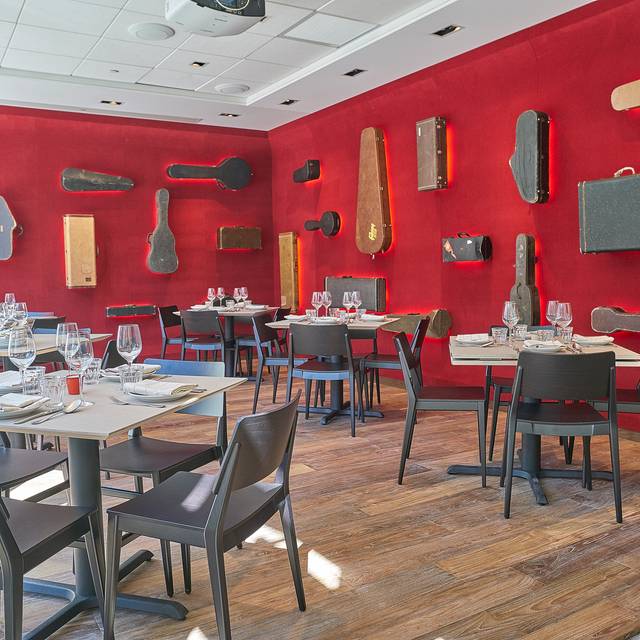 Our restaurant, bar, and private dining room are inspired by the multicultural diversity of music, as we are located in the heart of the music world at Berklee. Designed to be a fluid space where music just happens and food is honest and simple, B3 is a space to go to for lunch, dinner, or late night drinks, while enjoying the music of the moment.
Upon entering, you will find yourself in 'the alley': a bustling bar area full of rich materials, painted brick, and corrugated metal featuring local craft beers and ciders, and a cocktail list partially inspired by the classics. Moving deeper into the restaurant, you will find 'the house,' or the main dining area, which will be lighter in feel and full of warmth. This area is linked to the alley by a central stage, which serves as a platform that blends the food, drink, and energy of each space together.

The private dining room, known to us as 'backstage,' is clad with lush velvet and warm leather. The backstage will be a unique space to host an intimate group, a business meeting or a special events. B3 is a space that welcomes and engages with guests, makes them feel cared for and gives them memorable experiences of great food, drink, and music.

The Food
For lunch and dinner our menu offers starters and entrees as well as sides and snacks for a lighter bite at the bar. Our dishes will take inspiration from a variety of areas in the southern part of America, as well as around the world. We also share a strong commitment to celebrating the rich food culture of New England, by sourcing our produce and fresh seafood from local farmers and fisherman. The meat featured at B3 will always have traceable sources.

Saturday and Sunday brunch will offer a smaller menu.

The Music

B3 will present live music seven nights a week featuring Berklee College of Music students, recent alumni, faculty, and visiting artists. The acoustic performances will be a varied offering of traditional Southern folk, gospel, R&B, funk, world, jazz, and more.

We are incredibly fortunate to be able to present these artists. Here are a few noteworthy comments, speaking to the immense musical talent that Berklee culitvates:

'So many of the most creative and driven musicians I meet are Berklee-educated. They are not intimidated by the confusion and disarray in the music industry. They ambitiously pursue new ways to connect their music to music-lovers everywhere. They know music is not about lawyers and bankers, but about heart and soul. And in my heart and soul - I know they are right.' - Quincy Jones '51, 27 Grammy Award Winner

'Every year, thousands of young musicians from around the world apply to Berklee College of Music in Boston. You'll find its alumni in every corner of the music industry—as well as on the plaques of more than 300 Grammys. Former students range from household names like Quincy Jones and John Mayer to Dominican singer-songwriter Juan Luis Guerra. - Fusion TV.

'After 10 summers of Harborwalk Sounds I must have seen at least 80 bands from Berklee College of Music. Without exception, the quality of musicianship has been top notch. But perhaps the greatest joy of our partnership has been the diversity of the music and the musicians. From rock to Americana, to jazz, to electronica, to a wide variety of world traditions — every week is fresh.'
- David Henry, Director of Programs - Institute of Contemporary Art, Boston
THIS FOOD FIGHT IS HOSTED BY
NO KID HUNGRY'S CORE
No Kid Hungry established the Community Outreach & Regional Enrichment (CORE) group in January 2017. CORE is comprised of philanthropic young professionals who engage the Boston community to be more active participants in the fight against childhood hunger through fundraising events.
CORE MEMBERS
SPONSORS
Battling Guest Chefs
We are very excited to be joined by
Chef Jason Tom

Night Market, Cambridge, MA

Chef Rebecca Arnold

Whole Heart Provisions, Boston, MA