Massachusetts Restaurant Day for No Kid Hungry
presents the
Cooking Matters Massachusetts Dinner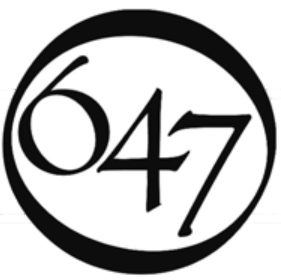 March 27th, 2017
Tremont 647 & Sister Sorel
647 Tremont Street
Boston, MA 02118
6:00 p.m | Cocktail Reception
7:00 p.m. | Multi-Course seated dinner with wine pairings
Host Chef
Andy Husbands
Tremont 647, Sister Sorel & Smoke Shop

Guest Chefs
Anita Lo
Annisa Restaurant
Will Gilson
Puritan & Company
Josh Ziskin
La Morra, Heritage of Sherborn
Mary Dumont
Cultivar
Kate Jennings
Townsman
Will Salazar
Smoke Shop
Contact Sana Barclay at sbarclay@strength.org with any questions.
RSVP required, space is limited. Seating is communal.

Please note, all event attendees must be at least 21 years of age.
Inspired by Chef Andy Husbands, his team at Tremont 647, and their 20 years of generously hosting the Cooking Matters Massachusetts Dinner we are excited to expand this event across the state with the support of the Massachusetts Restaurant Association. On MARCH 27TH, eight Massachusetts Restaurant Association restaurants will participate in Massachusetts Restaurant Day for No Kid Hungry. Choose which restaurant you would like to visit and enjoy an extraordinary multi-course meal at that location. No matter where you dine, all event proceeds will benefit No Kid Hungry's work to end childhood hunger in Massachusetts.
See additional participating restaurants here!
Ticket Levels

School Breakfast Champion: $5,000
• Preferred placement table for 10 at the event
• Group photo opportunity with Chef Andy Husbands and your party
• Recognition on web site, email invitation, and in remarks as a member of Host Committee
• Tax deductible amount of $4,000
Afterschool Meals Friend: $2,500
• Table for 6 at the event
• Recognition on web site and email invitation
• Tax deductible amount of $1,900
Summer Meals Supporter: $1,000
• 4 individual tickets to the event
• Recognition on web site
• Tax deductible amount of $600
Individual: $150
• 1 ticket to the event
• Tax deductible amount of $50