Palm Beach's Taste of the Nation for No Kid Hungry
Thank you for joining us in 2017!


---
Ensure that no kid goes hungry, whether in Palm Beach or across the nation, by joining the city's finest chefs, sommeliers and mixologists on Thursday, April 20, 2017 for Taste of the Nation for No Kid Hungry, a remarkable night of dining in support of No Kid Hungry's work to end childhood hunger in the America. Guests will mix, mingle, and enjoy food and drink prepared by more than 40 top chefs and bartenders.
To volunteer your time, to donate or to learn more about Share Our Strength and our strategy to end childhood hunger, please visit NoKidHungry.org, or contact Andy Villabona at avillabona@strength.org.
Palm Beach's Taste of the Nation would not be possible without the support and leadership of our chef chairs. Learn more about them here.
Chef Lindsay Autry
THE REGIONAL Kitchen & Public House
It's a rare opportunity to enjoy the culinary creations of a chef as talented as Lindsay Autry. Her exceptional skills in the kitchen have earned her the reputation of one of America's top chefs, and provided her the opportunity to work alongside some of the best in the world. A graduate of Johnson & Wales University, Chef Autry held various chef positions at prominent restaurants along the East Coast and in Mexico and made headlines as a finalist on Bravo TV's ninth season of "Top Chef." As a native North Carolinian, Chef Autry describes her cuisine as soulful, embracing Mediterranean flavors with a blend of her southern roots.
She honed her skill under James Beard Award winning Chef Michelle Bernstein, starting at Azul at the Mandarin Oriental in Miami and then on to open MB as Sous Chef in Cancun, Mexico. Chef Autry served as Chef de Cuisine of Las Brisas at The Fairmont Mayakoba in Playa del Carmen, and was the Executive Chef of Michelle Bernstein Restaurant at the Omphoy Ocean Resort. Chef Autry the served as Executive Chef of the historic Sundy House in Delray Beach, Florida, with whom she had the honor of cooking at the prestigious James Beard House. Most recently, Chef Autry launched Fin & Feather Palm Beach (www.finandfeatherpb.com), a boutique catering company that offers Southern Soul and Florida Coastal Cuisine. In Spring 2015, Chef Autry and her handpicked team of area chefs competed in the Miami leg of the traveling culinary battle COCHON 555, and won against more than five other teams of highly skilled competitors. The win crowned Chef Autry the Princess of Porc.
Currently, Chef Autry resides in West Palm Beach and is co-partner and founder of the culinary hotspot, The Regional Kitchen & Public House (www.eatregional.com), which opened its doors in September 2016 in the heart of West Palm Beach's downtown entertainment district. Alongside partner and area restaurateur Thierry Beaud, Chef Autry serves The Regional's guests a cuisine that honors the traditional appeal of deep-rooted American foods, while celebrating the innovative approach of today's progressive kitchens. The Regional was recently named "#1 Best Restaurant in Palm Beach County in 2016" by the Palm Beach Post. More about Chef Autry can be found at LindsayAutry.com.
Chef Zach Bell
Addison Reserve Country Club
An early fascination with the kitchen dates back to the fourth grade when his family's relocation meant several months residing at a hotel. He was immediately captivated with the workings of the hotel banquet kitchen, which became his after school playground. Before, he could drive, Zach began what would be a long successful career in the kitchen. From his hometown of Clermont, FL to Orlando, Miami and finally New York City, he continuously sought out challenging kitchens in which to develop his skills. Zach perceives cooking as a craft melding technical skill with a love of food and a respect for process. No short cuts! The wonderful bounty of Florida and the Southeast drive his cuisine, guided by years of practicing the best of French technique at Le Cirque and with Daniel Boulud. Zach is thrilled to work with as many local farmers and fisherman as possible as well as being able to source the finest ingredients around the world. This philosophy, along with his team building skills and detail orientated work ethic earned Zach four consecutive trips to New York as a finalist for Best Chef : South at the James Beard Awards.
After 12 years with Daniel Boulud, Zach accepted a fresh new challenge as the Executive Chef of Addison Reserve Country Club. He was offered a unique opportunity to rebuild the kitchen as well as the kitchen team's philosophy, dining concept and food and beverage team focus and technique from the ground up during a $20 million clubhouse renovation. Addison Reserve is ranked 9th best Country Club in the United States as a Distinguished Emerald Club of America by Board Room Magazine and is also ranked 51st of over 630 worldwide clubs as a 5-Star Platinum Club of the World.
Zach is a dedicated member of the Palm Beach community participating in several local charitable culinary events. His work with No Kid Hungry has taken him to Capitol Hill lobbying for Child Nutrition In 2010, Share our Strength recognized Zach with a National Community Leadership Award for his work with the No Kid hungry campaign. Zach continues his work with Share our Strength as Chair of Palm Beach's Taste of the Nation event and No Kid Hungry dinners.
Chef Clay Conley
buccan/Imoto/Grato
Chef Clay Conley opened buccan in Palm Beach, Florida in 2011. He wanted to create a casually sophisticated space that offered small plates with big flavors, and replicate the camaraderie felt when dining at a friend's house. The result? Raving accolades, a James Beard Award nomination for Best Chef: South - in both 2012 and 2013 - and an expansion. In February 2012, he opened Imoto (transl: little sister), an intimate, Asian-focused extension of buccan.
His "progressive American" approach at buccan blends the classic comfort of his New England childhood, the rustic boldness of the Mediterranean, and the sensual influence of Latin America. Highlighting contrasting tastes, textures, and temperatures, Clay applies his flair and sense of balance to traditional flavor combinations and dishes.
Chef Clay and his restaurants have been recognized in national and international publications including Travel + Leisure, Robb Report, Conde Nast Traveler, Miami Herald, Complot, USA Today, Fodors, Boston Globe, NY Post and Wall Street Journal. Buccan is listed as Forbes Travel Guide's "hottest spot" in Palm Beach and as Esquire's "Where to Eat in South FL Now," and has received "Best Restaurant" honors from all area publications. Clay has also cooked on Emeril's Florida, featured on both Food Network and Cooking Channel, and on The Today Show and Fox and Friends.
Chef Tim Lipman
Chef Tim Lipman, raised in Central Florida, developed his love for food from watching his grandmother grow her tomatoes and feed their pigs. Her Southern-Italian influence mixed with Southern-American cuisine shines through in Tim and his wife Jenny's recently-opened restaurant, Coolinary Café.
Nineteen years in the industry started in a country club where Tim, then a dishwasher, worked his way up through the ranks of Garde Manger, Line Cook, and eventually Sous Chef when he was encouraged to go culinary school. He attended Florida Culinary Institute while working in a family restaurant on Palm Beach Island as the Butcher and Line Cook. He graduated in 2001 while working at Carmine's Ocean Grill before moving on to the very popular North County staple, Little Moir's Food Shack. There, he expanded upon his craft and continued to focus on the next step. After growing his reputation and honing his craft, he was offered the lead role as Executive Chef of Moir's newest venture, Leftovers Café. Lipman continued to refine his palate and, four years later, opened up his own café where you can often find him in his open kitchen making ample use of seasonal ingredients while focusing on responsible, local farming.
Thank you to our sponsors!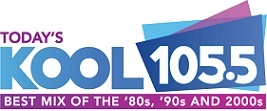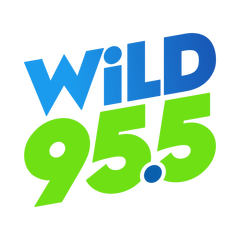 Our Partners In Florida
Who We Help
Florida Impact
Since 1979, Florida Impact has been dedicated to reducing hunger and poverty in Florida. Our mission is to inspire and enlist the people of Florida to secure justice for and with those whose economic rights have not been realized. We also work to increase access to food programs by conducting aggressive outreach strategies and public policy advocacy.
Feeding South Florida
Feeding South Florida is the sole Feeding America food bank serving Palm Beach, Broward, Miami-Dade, and Monroe Counties. Through direct-service programs and a network of nonprofit partner agencies, including soup kitchens, food pantries, homeless shelters, and group homes, Feeding South Florida rescues and distributes more than 40 million pounds of food per year, as well as leads hunger and poverty advocacy efforts and provides innovative programming and education.
FLIPANY
Florida introduces Physical Activity and Nutrition to Youth (FLIPANY)'s mission to empower youth and their families through physical activity and nutrition education programs while raising awareness and creating policies for a healthier community.

2017 Participants Announced!

During the month-long throw down, select participating establishments will offer a No Kid Hungry-inspired cocktail with varying promotions throughout March. The competition's 2017 participants include:
Avocado Grill
Cafe Chardonnay
City Celler
Costa Palm Beach
Dada
Eau Palm Beach Restaruants: Angle, Breeze Ocean Kitchen, Stir and Temple Orange
Grato
Hilton West Palm Beach
Jardin
Jove Kitchen & Bar
Max's Harvest
Okeechobee Steakhouse
PB Catch
Pistache
Shake Shack Boca Raton
The Cooper
The Regional
The venues are not only competing to raise the most funds, but also to secure two coveted spots to serve in the bustling foyer bars at this year's Taste of the Nation. The two winning restaurants will be announced in early April.